Sarees are the pride of India; whether you wear them with or without embellishments, it makes no difference. Women are no longer wearing lavishly embroidered sarees for important events; instead, they are opting for lightweight, simple, or shimmering sarees.
Chiffon is the first thing that springs to mind when it comes to gorgeous sarees with added comfort. This fabric has long been a favourite among everybody. It originated in France, but it has gained popularity in most nations, including India, due to attributes such as lightweight and glamorous. This fabric is made of silk and polyester, which gives it a delicate touch and makes it quite pleasant to wear. These sarees are ideal for making a fashion statement. The design and patterns of these sarees are perfect for everyday use. Adorning this will keep you cool in the summertime while also making you appear extremely hot.
Amazing Drapes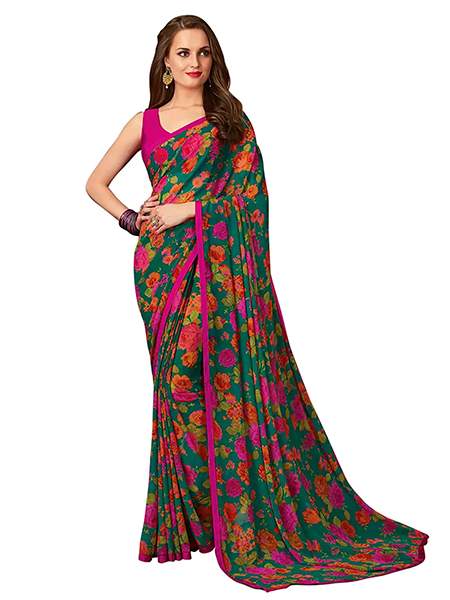 Choosing a Chiffon Saree will provide you with the benefit of its lightweight drape, which allows you to be more comfortable, and its free fall pallu, which makes it exceedingly easy to pleat and drape. The floating drape will be created by the lightweight cloth. You may also pleat its pallu and wear it with a belt to make it seem fantastic and showcase your personality. With each fabric stroke, these wonderful creations will enhance your beauty by displaying their dazzling borders.
Flexible And Quotient Style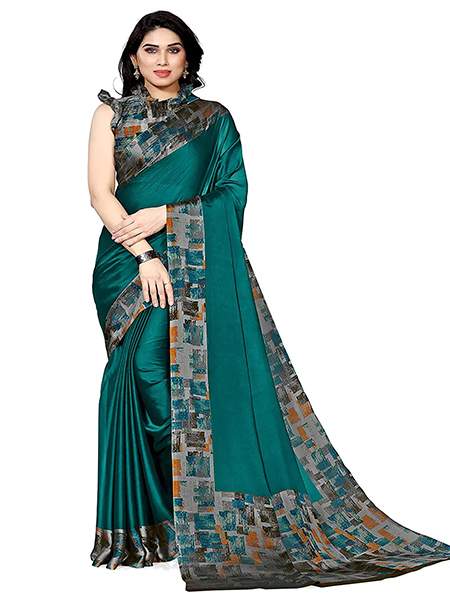 This fabric is quite adaptable, which is why it is popular among Indian ladies. This saree can be paired with any type of blouse. The pleats on this saree are always well-done and fall evenly. This saree gives you a sparkling appearance that will make you stand out in a crowd. This masterpiece is ideal for both formal and casual occasions.
Chiffon Sarees with Fashion Guidance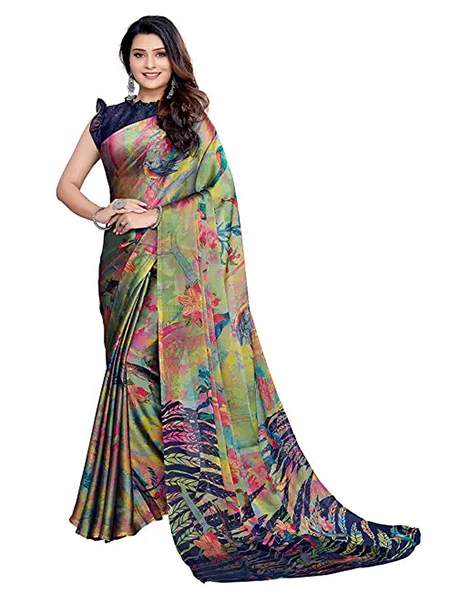 Always be careful when selecting colours for your apparel, if you have a darker tint, go for darker tones, if your skin colour is light, go for brighter and lighter shades in Chiffon Sarees. If your saree is simple and plain, you should wear a trendy sleeveless blouse or a sequin blouse. You can also choose a brocade or silk blouse. You can wear it with a thick necklace and earrings. You can choose a fashionable diamond and ruby combo necklace to complete your diva style. With this lovely Chiffon Saree, you may add a belt to make it seem traditional yet modern. With this gorgeous Chiffon Saree, you can add a belt to make it seem traditional yet fashionable. This outfit will undoubtedly give you a luxurious party look.
Online Buy Chiffon Sarees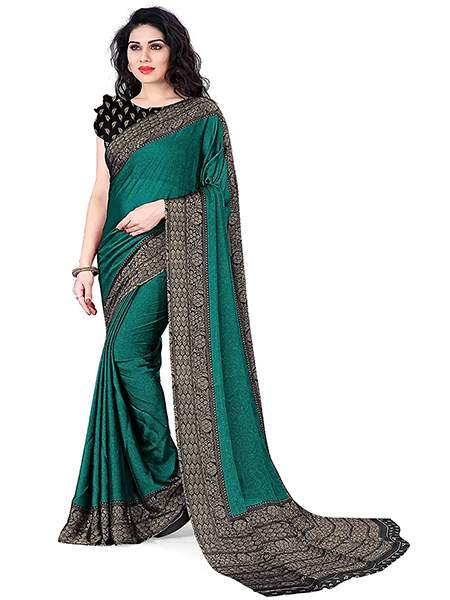 These stunning sarees are also appropriate for any regular event, corporate occasion, or party. It offers a wide range of embroidery, vibrant colours, and numerous designs. This saree will undoubtedly give you an elegant, sophisticated, and trendy appearance. If you're looking for a versatile piece, go no further than our exclusive Chiffon Saree collection.
Fill your closet with these appealing and breathtaking Chiffon Sarees. This selection will surely make you stand out from practically any crowd you enter and will assist you in properly adorning oneself. Tanisha Fashion offers a superior variety of sarees with unique patterns and themes. Try on these fashionable clothing right now at Tanishafashion.com