The fact that India is a country with a rich culture, tradition, and more are well known throughout the world. Our attire also reflects this diversity. Women's kurtas, Kurtis, and Kurti plazo set are the best option when it comes to Indian ethnic clothing for women.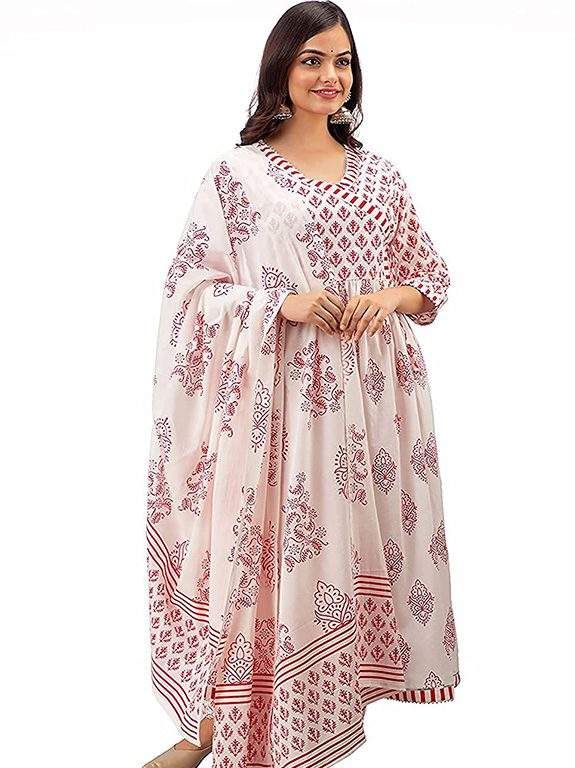 Kurtis, and even Kurti sets, are now worn by women of all ages and from all over the world. you can compared to the past, when they were primarily worn by women in a particular age group. Additionally, Kurti Plazo Set may now be worn daily and are no longer just for exceptional occasions like festivals or other events. You may wear them every day and even sleep in them if you want to because they are so practical and simple to wear. On the other hand, you can wear a variety of embroidered and fancy printed Kurtis with themes and bright, lovely colors to work or when going out to parties.
Everyone depends on a kurta set because it is constantly fashionable, from Bollywood divas to a variety of fashion bloggers. Do you ever wonder what makes them ideal for all situations and moods? Let's take a trip down memory lane to discover why women have always loved these kurtas and kurta sets.
Reflects the Culture of India
Kurtas represent our Indian culture, unlike many other types of clothes. Kurti Plazo set and even Kurtis have long been used by Indian women as traditional attire for a variety of events. All of these sets, whether they include Kurtas and Churidars or Palazzos, are very well-liked in India.  since they draw attention to various Indian cultural aspects. Even though everyone is copying the western design, a dazzling gown or dress just cannot take the place of a lovely kurta set.
Since kurti sets are an essential component of our traditional attire, women of all religions in India. you can find themselves wearing them in various looks. A combination of tradition and modern style is created by the shifting prints and designs that change along with fashion. A kurta set's Indianness is still present and undamaged, though, so keep that in mind. 
Kurta sets adaptability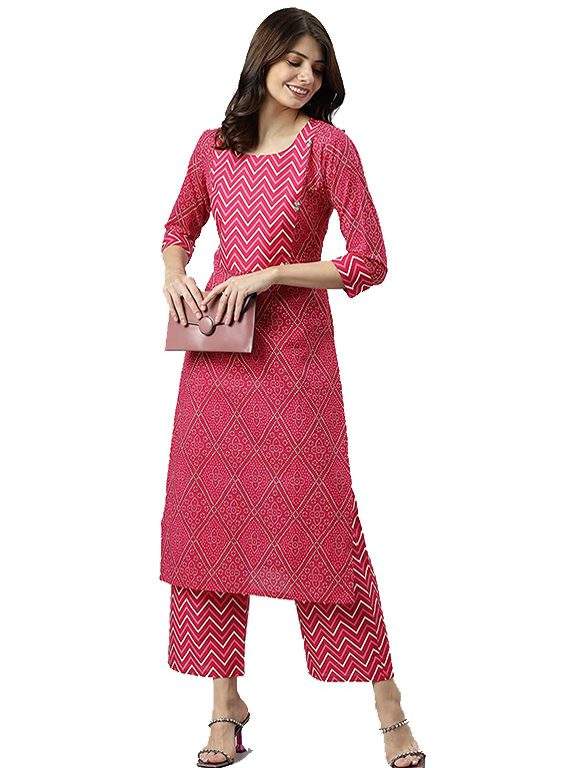 Kurta sets are popular because they look good on ladies of various body types and sizes. Regardless of your appearance, you look stunning in them. Kurta sets are highly well-liked since they have a broad appeal and may fit any body type. You can choose the Kurti that suits your body type from a wide range of styles, including A-line, & many more. Additionally, there are an infinite number of styles available for these kurta sets. You may locate them all in large quantities, including the various cuts, necklines, patterns, and sleeve stylings. There are several alternatives available to you at Tanisha fashion.
Affordable & Everyday Clothes
Kurta sets are no longer just for weddings, family gatherings, or festive occasions. Additionally, you can wear them for any informal event with family and friends in addition to the office. The fact that they are inexpensive and will not break the bank is another key factor in why everyone adores them.
The Mustard Kurti is one of many Kurti sets offered by Tanisha Fashion that are ideal for both casual & formal. Visit the website for an enjoyable shopping experience without sacrificing quality or price.
How do I appear stylish wearing Indian clothing?
Indian clothing offers a wide range of styling options and is one of the most adaptable fashions in the world. When selecting accessories to match your favorite item of women's apparel, you must be careful. It's important to accessorize, but try not to go overboard. Remember that it is crucial to match your suit's fabric, color, to the season you will be wearing it. The best range of women's Indian clothing in various colors, patterns, and fabrics can be found at Tanisha fashion.